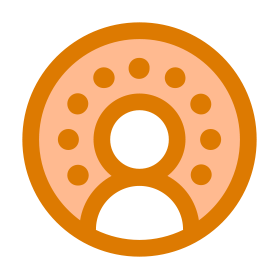 Salesforce CDP Email Marketing Campaigns
by Tableau
Description
The Tableau Accelerator for Email Marketing Campaigns gives you a jumpstart to data-driven insights for monitoring the efficiency of your email campaigns: Plan, Reach, and Engage. Marketing campaign managers can use this Accelerator to better understand campaign performance end to end.
Getting Started Steps
Ensure you have Tableau Desktop version 2020.4 or higher installed and it is licensed.

Ensure the Tableau has been provisioned access to pull data from CDP. There is great documentation on how to do this on CDP's Help site.

Download the Tableau Workbook using the Download button in the upper right portion of this page.

Double click to open the downloaded workbook. The workbook will have demo data when you first download it.

Once you open the workbook, click on the Data Source tab in the lower left corner of the Tableau dashboard.

Authenticate into your CDP account. Follow the instructions and log in to CDP for Tableau to establish a connection. Note: we recommend users to execute the queries in "Extract" mode. Extract creation against your CDP data might take some time depending on the data volume in your CDP.

After refreshing data and/or creating an Extract, check and if necessary modify the following Tableau calculated fields to match your settings:

Field name "Is Delivered Email?"
Field name "Is Sent Email?"
Field name "Is Unique Click?"
Field name "Is Unique Open?"
Field name "Is Unsubscribe?"

The Accelerator shows data from the following CDP standard objects in Tableau when these objects are successfully populated with data in the CDP.

Object "Campaign"→ Object API Name "Campaign__dlm"
Object "Email Engagement"→ Object API Name "ssot_EmailEngagement_dlm"
Object "Email Topic"→ Object API Name "ssot__EngagementTopic__dlm"

The dashboard is now ready to be published to Tableau Cloud or Tableau Server.
Explore the Dashboard
Answer key business questions
What is our click-through rate (CTR)? How does it evolve across time?
Which campaigns generated the most engagement?
How many recipients unsubscribed?
Monitor and improve KPIs
Total Sent Emails
Total Delivered Emails
Total Opened Emails
Total Unique Clicks
Total Unsubscribe Clicks
Open Rate
CTR (Click-Through Rate)
CTOR (Click-To-Open Rate)
Unsubscribe Rate
Delivery Rate
Nb of Campaigns
Required attributes
Object "Email Engagement"→ Object API Name "ssot_EmailEngagement_dlm"

Field name "Engagement Channel Action"→ Field API Name "ssot__EngagementChannelActionId__c"
Field name "Engagement Date Time"→ Field API Name "ssot__EngagementDateTm__c"

Object "Campaign"→ Object API Name "Campaign__dlm"

Field name "Name"→ Field API Name "Name__c"
Tech Specifications
Supported Layouts
Support
Security and Legal
Privacy
Usage