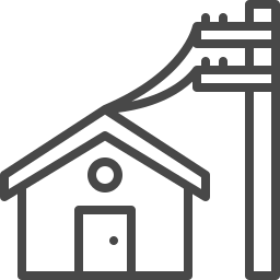 Power Grid Connections
by Tableau
Description
The Tableau Accelerator for Power Grid Connections gives you a jumpstart on data-driven insights into your efficiency to execute requests on power grid connections. Energy providers can use this Accelerator to better understand request types, gain insight into request locations, and improve their ability to complete these requests.
Answer key business questions
How many requests are currently open?
How efficiently did we complete requests?
Which requests should we prioritize?
How effective are our work centers in handling requests within the timeframes set by the regulator? How do they compare with each other?
Monitor and improve KPIs
Completed Requests
Completed Requests in SLA %
Completed Requests not in SLA
Average Cycle Time (Number of days to complete the request, from the start to the end of the intervention)
Average End-to-End Time (Number of days to complete the request, from the first customer contact to the end of the intervention)
Completed Requests subject to SLA
Completed Requests in SLA
Created Requests
Open Requests
Required attributes
Request ID (string)
Requester (string)
Work Centre (string)
Worksite Country (string)
Worksite ZipCode (string)
Actual Complete Date (datetime) ← date the request was actually completed by
Request Date (datetime) ← date the request was submitted to the distributor
Expected Complete Date (datetime) ← date the request should be completed by
Request Type (string) ← sample values: "New connection", "Abolition", "Alteration",...
Usage (string) ← sample values: "Residential", "Commercial",...
Phases Requested (string) ← sample values: "One phase", "Three-phase",...
Is a Renewable Installation? (string) ← Expected values: "Y" if renewable, "N" otherwise
Is Request Complete? (string) ← Expected values: "Y" if the request is complete, "N" otherwise
Is Request subject to SLA? (string) ← Expected values: "Y" if the request is subject to an SLA, "N" otherwise
Tech Specifications
Supported Layouts
Support
Security and Legal
Privacy
Usage