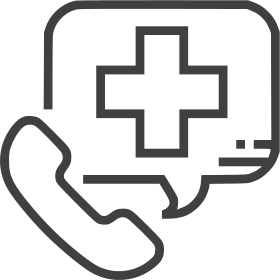 Emergency Calls
by Tableau
Description
The Tableau Accelerator for Emergency Calls gives you a jumpstart on data-driven insights about calls for service. Local authorities and councils can use this Accelerator to better understand stations performance and improve their ability to meet citizen expectations.
Answer key business questions
What volume of calls for service do we have to manage?
What are the most common types of incidents?
Where do we operate the most?
How effective are our stations in handling a call for service?
Monitor and improve KPIs
Incidents
Time to Dispatch
Incidents in Dispatch SLA %
Time to En Route
Incidents in En Route SLA %
Time to Arrival
Incidents not in Dispatch SLA
Incidents not in En Route SLA
Incidents in Dispatch SLA
Incidents in En Route SLA
Time to Dispatch Target
Time to En Route Target
Distance
Time from En Route to Arrival
Time from Call to Arrival
Required attributes
Incident # (string)
Call Date Time (datetime)
Incident Type ← sample values: "Fire Alarm","Explosion","Vehicle Fire" etc.
Station (string)
Incident Description ← sample values: "Accidental activation fire alarm..." etc.
Country (string)
State (string)
Incident City (string)
Incident ZipCode (string)
Incident Latitude (numeric)
Incident Longitude (numeric)
Station City (string)
Station Zip Code (string)
Station Latitude (numeric)
Station Longitude (numeric)
Time to Dispatch (in sec) (numeric)
Time to Dispatch Target (in sec) (numeric)
Time to En Route (in sec) (numeric)
Time to En Route Target (in sec) (numeric)
Time to Arrival (in sec) (numeric)
Distance (numeric)
Tech Specifications
Supported Layouts
Support
Security and Legal
Privacy
Usage