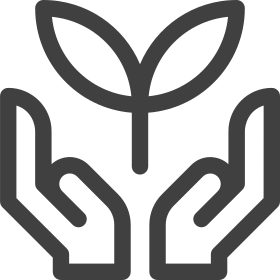 Description
The Tableau Accelerator for ESG gives you a jumpstart to data-driven insights for ESG (Environment/Social/Governance) indicators. Stakeholders and investors can use this Accelerator to better understand how these indicators evolve over time and compare companies in the same sector to help gain transparency on ESG.
Answer key business questions
Where do we stand on Environment/Social/Governance subjects?
Where do we stand regarding CO2 Emissions?
How many companies have at least one Social Policy?
What is the share of women on the Boards of Companies?
How does my Company perform compared to other companies in the same industry?
Monitor and improve KPIs
ESG Score
CO2 Emissions per Sales
Energy Consumption per Sales
Women in Management %
Women on Board %
Waste per Sales
Total Market Cap
Nb Companies
Nb Companies with Social Policy
Companies with Social Policy %
Total Sales M€
Total CO2 Emissions (estimate)
Total CO2 Emissions (direct)
Total CO2 Emissions (indirect)
Nb Employees
CO2 Emissions per Employee
Total Energy Consumption
Total Waste
Total Sales
Required attributes
Date (Fiscal Year)
Company (Name of the company)
Industry (Industry Type 1 (Communications, Consumer Discretionary, Energy...))
Industry 2 Industry Type 2 (Media, Telecommunications, Retail...)
Industry 3 (Industry Type 3 (Advertising, Internet, Publishing))
Industry 4 (Industry Type 4 (Film/TV, Music, Furniture...))
Country (Company Country)
Human Rights Policy ("Y" if existing policy)
Equal Opportunity Policy ("Y" if existing policy)
Fair Remuneration Policy ("Y" if existing policy)
Health Safety Policy ("Y" if existing policy)
Climate Change Policy ("Y" if existing policy)
Energy Efficiency Policy ("Y" if existing policy)
Waste Reduction Policy ("Y" if existing policy)
Water Policy ("Y" if existing policy)
Biodiversity Policy ("Y" if existing policy)
ESG Score (ESG Disclosure Score (0.1 to 100))
CO2 Emissions (Green House Gaz - CO2 Estimate (in K tons))
CO2 per Sales (Green House Gaz - CO2 per Sales (estimate in tons per Sales M€))
Direct CO2 Emissions (Green House Gaz - Direct CO2 Estimate (in K tons))
Indirect CO2 Emissions (Green House Gaz - Indirect CO2 Estimate (in K tons))
Energy Consumption (Energy Consumption (in MWh))
Waste (Total weight of waste the company discards (in K tons))
Pct Women in Management (Percentage of women employed in senior management positions at the company (0.5 stands for 50%))
Pct Women on Board (Percentage of women on the board of directors, as reported by the company (0.5 stands for 50%))
Market Cap (Amount of the company market cap (in M$))
Nb of Employees (Nb of Employees)
Tech Specifications
Supported Layouts
Support
Security and Legal
Privacy
Usage