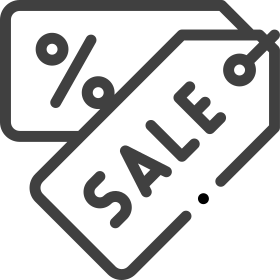 Sales (advanced) + Target
by Tableau
Description
The Tableau Accelerator for Sales (advanced) + Target helps give you a jumpstart to getting data-driven insights for sales results and profitability. Sales managers can use this Accelerator to quickly drill down from top-level sales results to individual customer performance.
This Accelerator lets you understand your actual sales performance vs. a target.
Answer key business questions
What are our sales results?
What is our profitability?
Which sales groups generated the most sales?
Who are our top customers?
What is our level of profitability with them?
How many active customers do we have?
What about our ability to acquire new customers?
Monitor and improve KPIs
Total Sales
Total Sales Margin
Total Sales Quantity
Average Selling Price
Active Customers #
New Customers #
Sales Margin %
Total Sales Costs
Sales Costs %
Sales per Customer
Required attributes
Date (date)
Customer (string)
Product (string)
Sales Group (string)
Sales Amount (numeric)
Sales Amount Target (numeric)
Sales Margin (numeric)
Partners of Choice
Our top consulting Partners may be able to help you customize this Accelerator for your own business needs.
Tech Specifications
Supported Layouts
Support
Works with
Tableau 2018.2 and later
Security and Legal
Privacy
Usage